When you love a cat or dog like family, you grieve like you've lost a family member when they pass.
In a recent survey, 30 percent of pet owners reported feeling grief and sadness for at least six months after losing an animal. Thankfully, some companies are now offering pet bereavement days.
Pet insurance firm Trupanion gives workers one paid pet bereavement day. Kimpton Hotels and Restaurants allow up to three days away from work, at the manager's discretion, according to CBS Miami. Maxwell Health and software company VM Ware allow flexible days off that can be used in the event of a pet's death.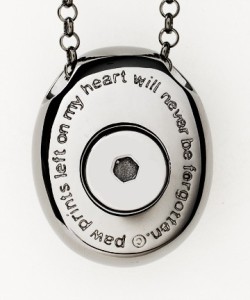 The time off allows employees to grieve in private, instead of faking a happy face and pushing through the sadness at work.
"We allow people to actually do that grieving process and just be able to heal. I think you need closure when you lose a pet, and it's important to have the time to do that," Trupanion's Dani Kahn said.
Erica Lee, for example, was "heartbroken" after losing her dog, Chief. Her company allowed her to take a day off to regroup and to be with her young son after the devastating loss. "Being able to stay home with him and grieve with him was invaluable. It was so, so important to me," she said.
Pet loss counselor Janet Zimmerman told CBS that it's critical that grieving pet owners take time off. "It's really very, very difficult to function, and if you can't function, you certainly can't function at work, and you're really not the person you were before. You need the time to get back to some sense of normality," she said.
Wishing you wellness and peace during your time of healing.
~Treasured Memories®
[via KLFY]
Source: Country Living
---